Why Buy From Prestige Auto Credit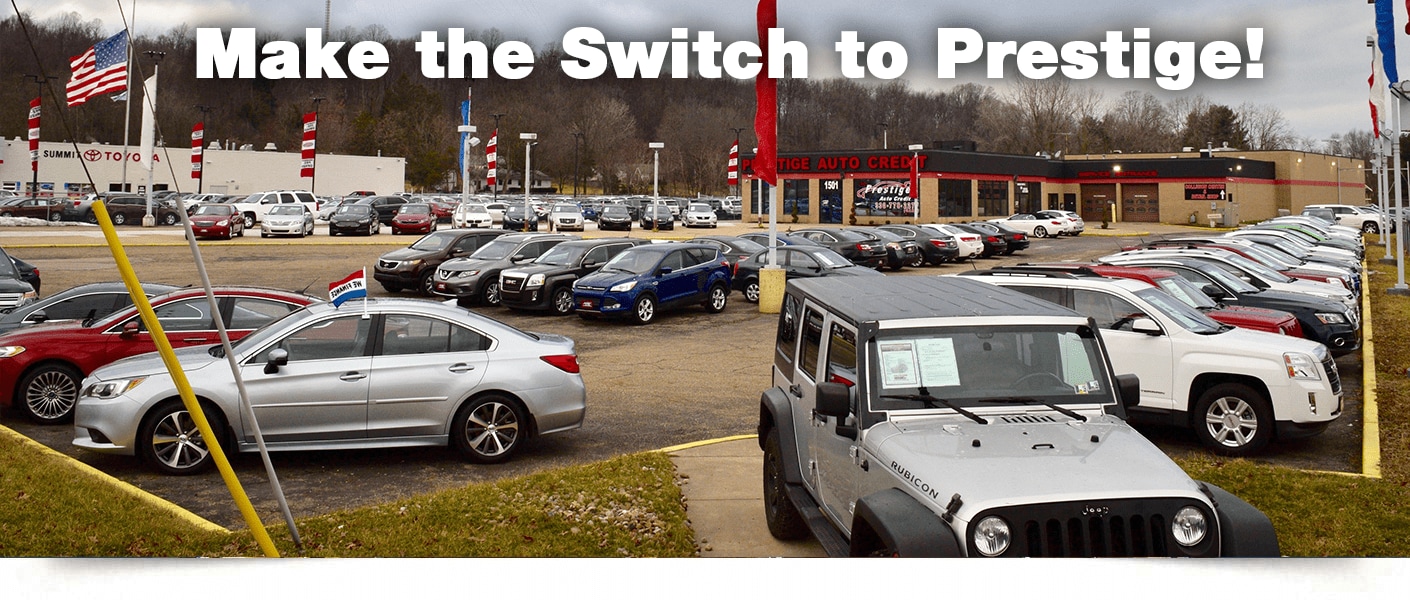 Thoughtful Amenities
Whether you are waiting for your vehicle to get serviced, picking up a part for your vehicle, or stopping by to check out a new vehicle for yourself, we offer a wide range of amenities to enhance your experience here! Come by, look around and check what we can offer you!
Used Dealership in Akron OH
We may be Akron's newest pre-owned dealership, but our family has been doing this for many years. In fact, with other dealerships, we've been operating since 2008, and we look forward to being able to serve you in Akron today. We present our customers with an easy and straightforward way to buy a car. You shouldn't have to stress out, and you shouldn't have to worry about being bogged down by paperwork and process either. We make things fast so that you can get into a great car today without the hassle.
Our new location in Akron is the perfect spot to buy a used car in the area. On the west side of Akron, we can serve a huge number of customers from a variety of areas including Barberton, Wadsworth, Fairlawn, and countless other cities, towns, and communities. When you want a laid-back car-buying experience, come to Prestige Auto Credit. We put in the effort so that you don't have to!
At Prestige Auto Credit, we do not limit ourselves by make, model, or vehicle segment. When we say we carry all makes and models, we mean we carry all makes and models. You might be surprised at what you can find waiting for you in our inventory from hatchbacks, sedans, and compacts to trucks, SUVs, and even vans. When you need a great pre-owned car, you need Prestige Auto Credit. You can browse through everything that we have in our inventory right online. Of course, you can always come to see us in person too and learn more about any vehicle that you may be interested in.
Having a wide range of automotive options isn't enough. On top of that, we take the time to actually inspect and care for every car that we get in our inventory so that you can always leave Prestige Auto Credit in a car that you will love. If your credit is putting you in a difficult position, then we can still help. In fact, we can even get you into a car if you're facing credit issues such as bankruptcy. Good credit, bad credit, or no credit at all, it makes no difference to us. We just want to get you into a great car today!
Make the Switch to Prestige!